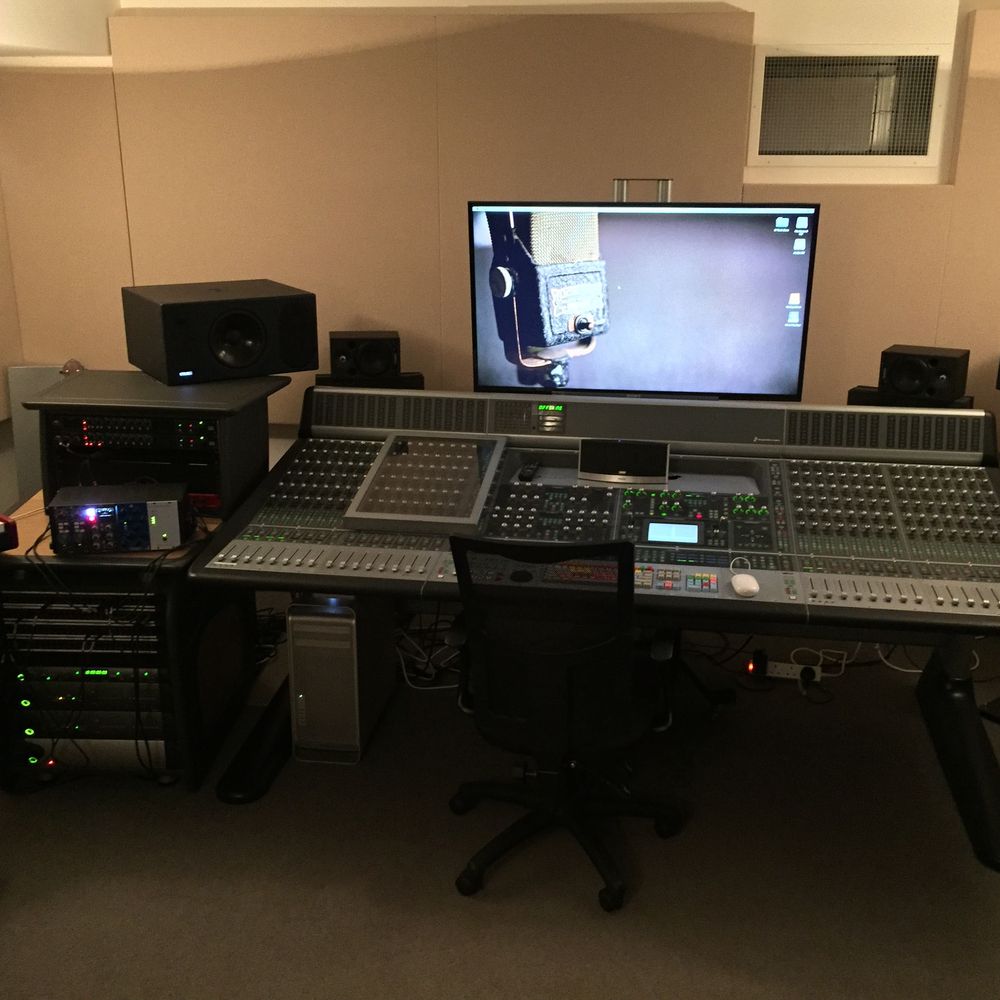 Control Room
Our purpose built control room offers the perfect space for mixing and recording, benefitting from full acoustic measurement and treatment.
Based around a Pro Tools HDX recording platform, with an Avid D-Control at the forefront, our PMC powered monitoring ensures premium mix and mastering work, not matter what genre we're working on.
Tie lines to five available performance spaces means that the possibilities for acoustic separation are wide ranging.
Full equipment list below.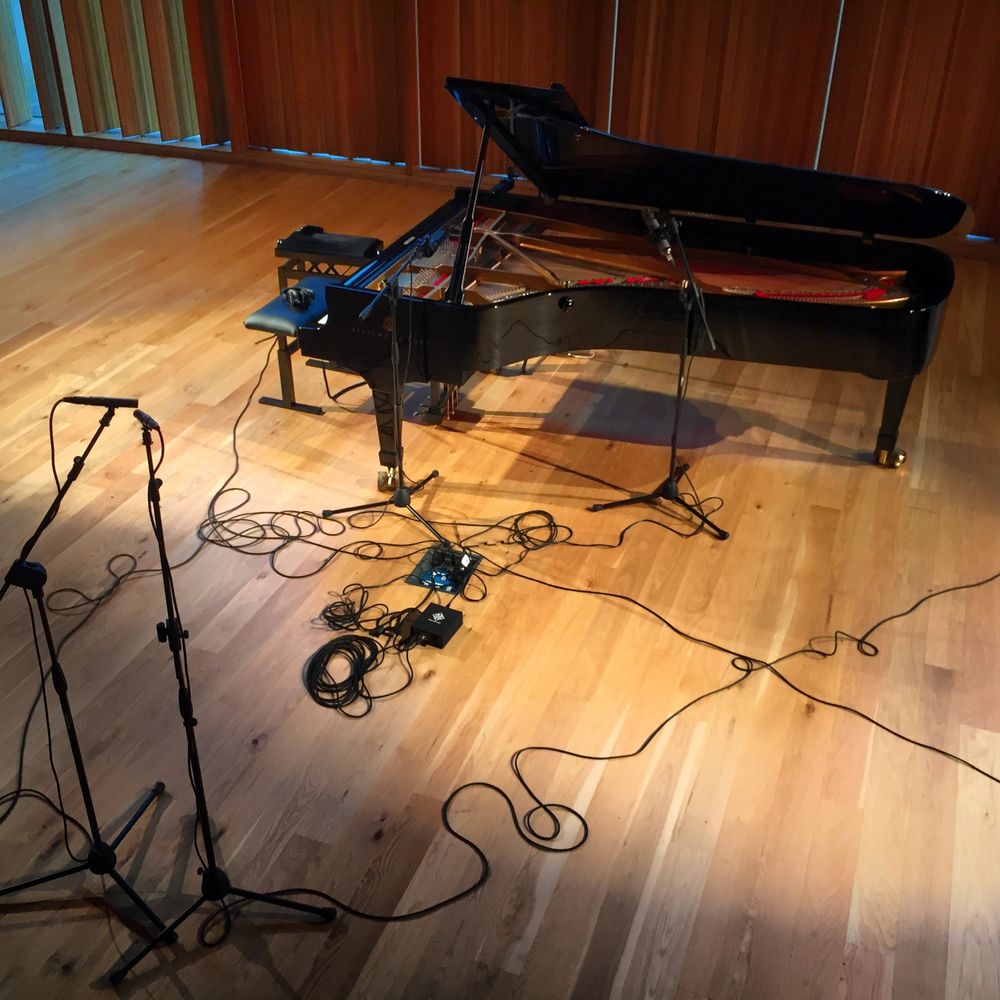 Studio 1
Ugland Auditorium
This is our main recording space, a 200 seat auditorium which features a beautifully measured ambience, perfect for acoustic instruments, larger groups, filming and and recording.
It features one of our two Steinway and Sons grand pianos, the exquisite Model D Concert Grand, previously used by Lang Lang, Gabrielle Aplin, JP Cooper, Beverley Craven, Judie Tzuke and many more.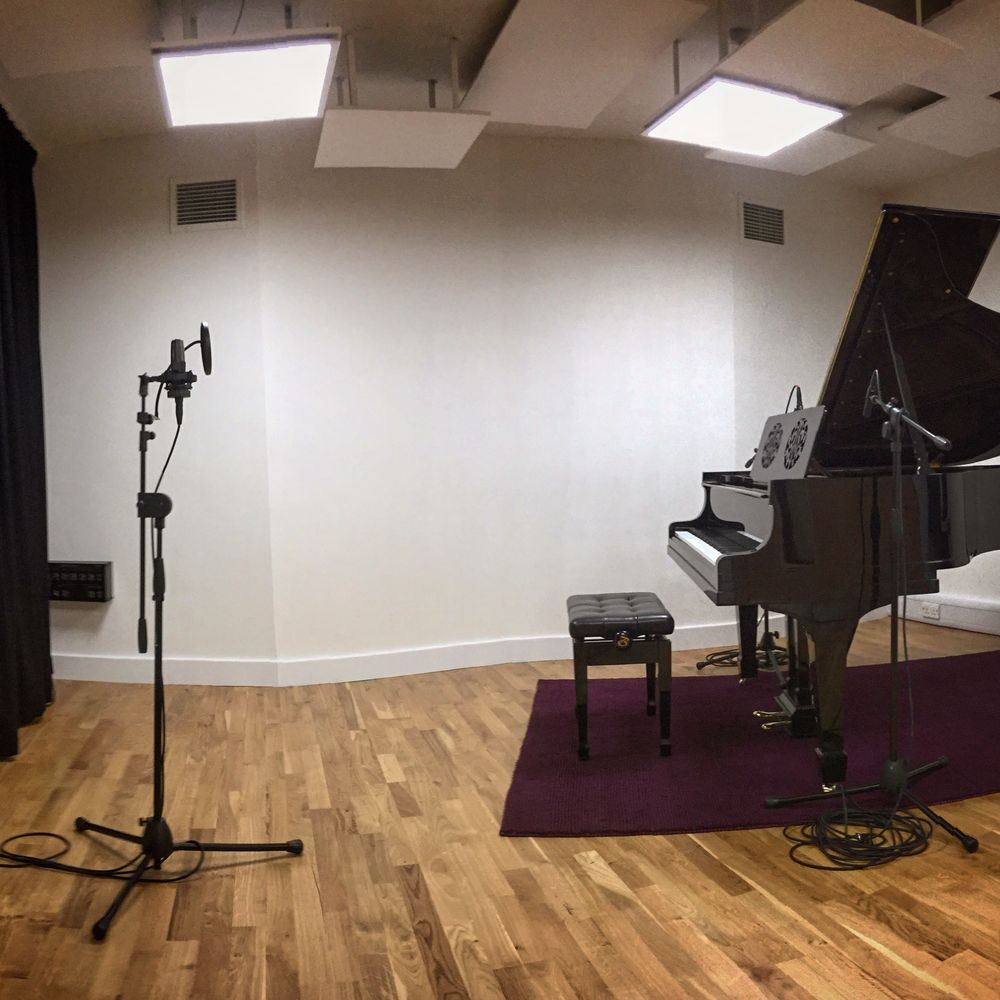 Studio 2
Robert de Roos Studio
This more modest sized recording space features a lively acoustic and is well suited to acoustic groups, small classical ensembles and jazz/pop piano sessions.
Featuring our vintage 1913 Steinway and Sons Model O grand piano, if its warmth and 'played in' chracter that you're after then look no further.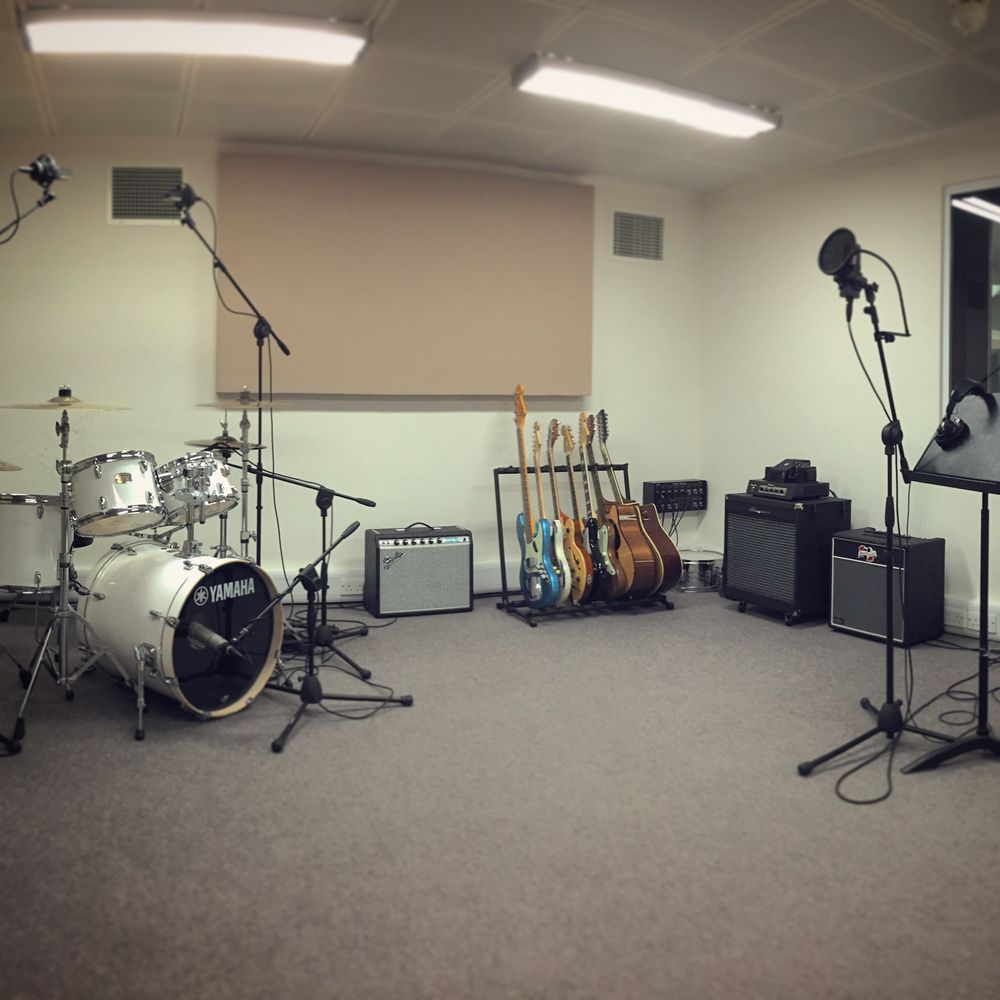 Studio 3
Roger Hodgson STudio
Studio 3 is aimed at bands, singers and drum recording. Acoustically treated for a dry ambience it is the ideal space to capture modern pop/rap vocals.
Featuring our flagship vocal microphone, the Telefunken AR-51 valve condenser, and a our Yamaha Stage Custom kit with mics from ElectroVoice, Shure, DPA, AKG and Neumann, this space is the ideal room for anything contemporary.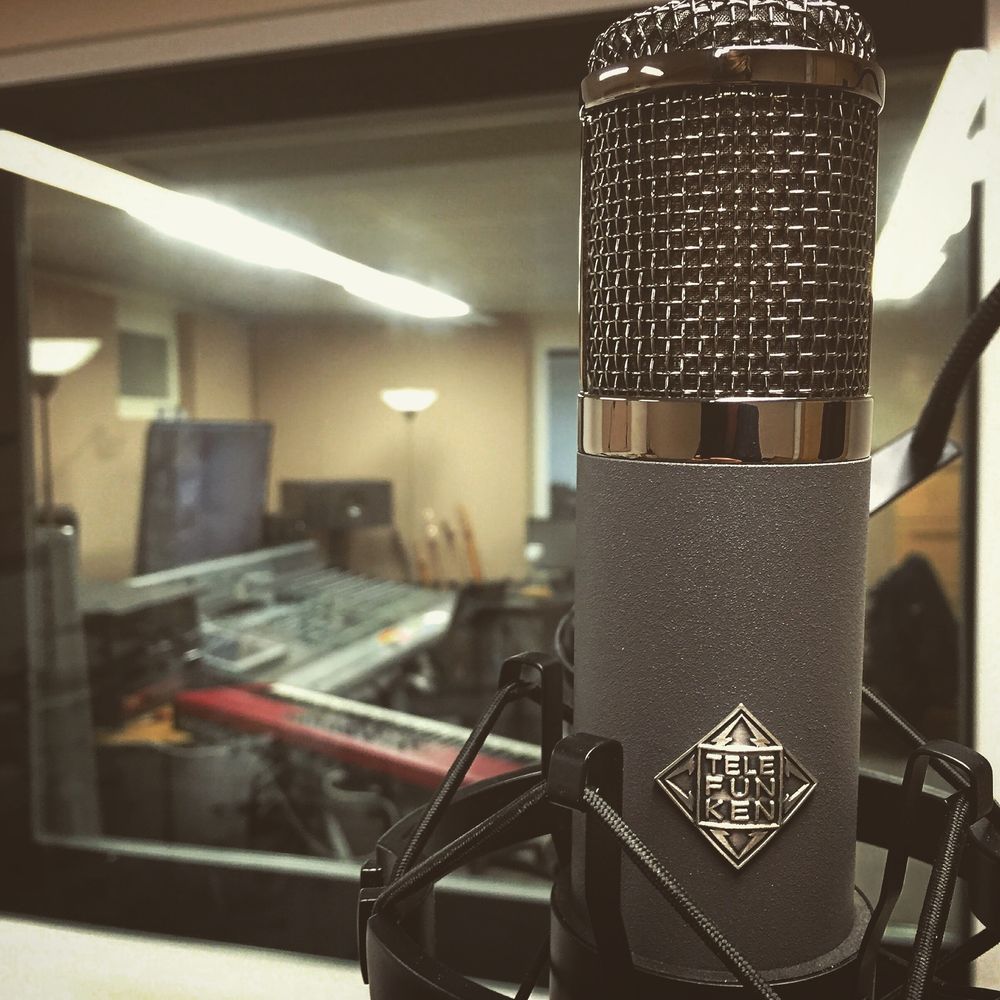 Equipment List
Microphones
Telefunken AR-51, AKG C414 (4), Neumann KM184 (8), Shure SM7B, Rode NTR (2), Electrovoice RE20, Aston Origin, DPA 4099 (4), Beyerdynamic M160 (2), Beyerdynamic m400 (2), Shure SM58 (5), Shure SM57 (4), SE Electronics X1
Monitoring
PMC TwoTwo 8, Dynaudio LYD 48, Avantone MixCibes, Yamaha MSP3, Philips Sounddock, Beyerdynamic DT-250 (8)
Outboard & Controllers
Digidesign D-Control, Heritage Audio 73 Jr (2), Warm Audio WA76 and EQP-WA, Klark Teknik KT-2A, TK Audio BC501, IGS Audio RB500ME, Native Instruments Maschine, Arturia MiniLab 2
Instruments
Steinway and Sons Model D, Steinway and Sons 1913 Model O, Nord Stage 3, Fender Princeton Reverb, Vox AC-15, Fender Bassbreaker 15, Blackstar Artist 30, Ampeg PF-20T Bass Amp, Gibson J-185EC, Fender American Professional Telecaster Deluxe, Fender CS Telecaster Precision Bass, various other guitars on request.
Software
Avid Pro Tools, Apple Logic Pro, Native Instruments Komplete 11, Plugins from Waves, Soundtoys, Universal Audio, iZotope and more.